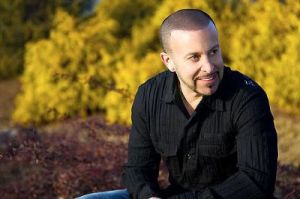 Episode No. 4 of the For The Record podcast features pop artist Elon Eisenberg, who was kind enough to invite me into his home studio for an expansive chat that touched on a little bit of everything. All told, the talk proved to be tastier than the sweetest treat, considering how the Frederick resident has been through the music industry ringer more than a few times.
Here, he focuses a lot on how he decided to pursue a career as a working musician, taking us from his fammily-oriented beginnings in cover bands all the way up to the work with his writing partner, Johnny Elkins, which has even been featured on multiple television shows. As a bonus, he offered up a brand new track from his latest rock-leaning project, POPfilter, which is included at the end of the episode.
In addition to his most recent venture, Eisenberg also touched on the relationship he built with some of the guys in Earth, Wind and Fire (yes, that Earth, Wind and Fire), what it takes to land original music in the hands of label executives, and the differences between being a musician and an entrepreneur — click to see which the singer believes he is.
Elon Eisenberg
For those interested in learning more about Eisenberg, check out his Facebook page at www.facebook.com/elon.eisenberg, his ReverbNation account at www.reverbnation.com/elonelon, or follow him on Twitter @elonelonmusic.